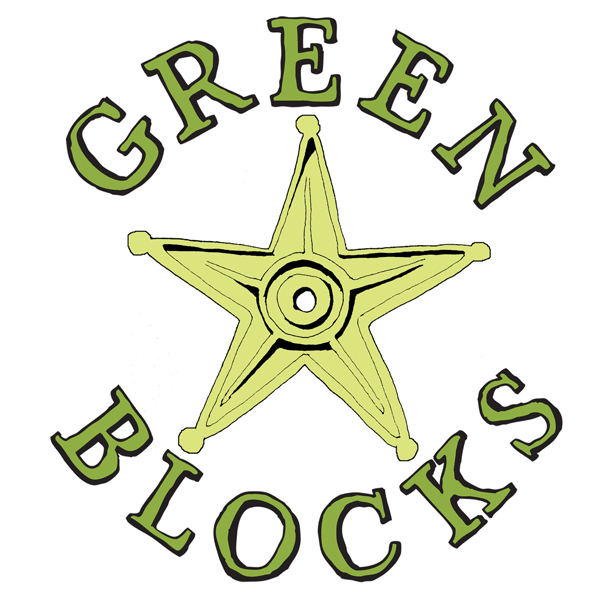 Focusing on simple, resident-driven actions that help make the neighborhood clean, green, and informed.
The Green Blocks program is comprised of blocks throughout the neighborhood that pledge to be greener by working together to improve quality of life, clean, and beautify their neighborhood. 
To see what Green Blocks have accomplished, visit the Green Actions page and check out what a Green Block looks like below!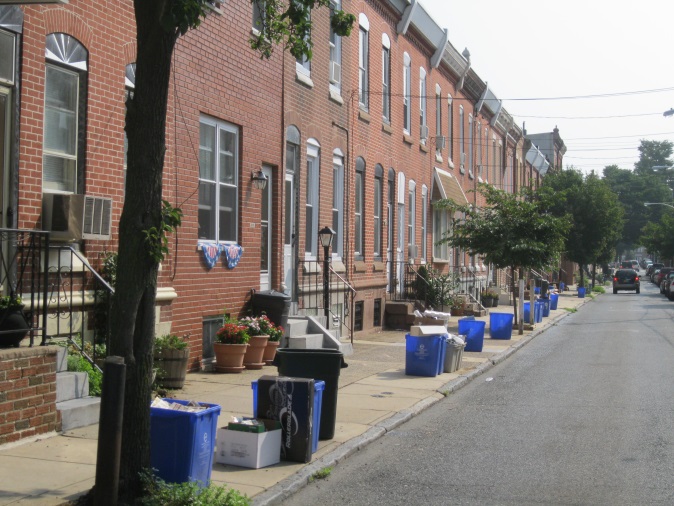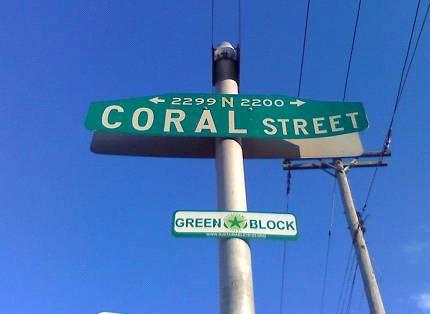 ---
Green Guides
Green Guides are the driving force of Green Blocks. A Green Guide is a volunteer who works on their block and beyond to share free stuff, information, and events that help their neighbors save money, green their home, and clean their neighborhood.
What kind of free stuff?
Street & yard trees, recycling bins, Philadelphia Recycling Rewards, CFL bulbs, rain barrels, discounted depaving, seeds, weatherization kits, local business directory and much more!
What information?
Local sustainability events and workshops, neighborhood clean-up dates, how to make-your-own green cleaning supplies, how to get graffiti removed, energy (and money) saving tips, simple "greenification" projects, and much more!
What sort of events?
Soil testing, build-your-own rain barrel workshop, home composting tutorial, tree plantings, holiday tree recycling, electronics recycling, how to dig up your own concrete lesson, gardening workshops, and much more!
What's in it for me?
A cleaner, greener, more beautiful place to live!
Meet your neighbors and provide them with free resources
Meet other residents interested in cleaning up, beautifying, greening, and engaging the neighborhood
Training and Materials
Serving as a sustainability leader for your neighbors
Be the first to know about new programs and opportunities
Free or low-cost trees, recycling stickers, rain barrels, depaving and more
Make a difference you can see!
Do you already live on a Green Block? See our Green Blocks Map to find out. Contact us to reach out to your Green Guide.
---
Are you a Green Guide Volunteer or Champion?
There are two different ways to get involved with Green Blocks:  as a Green Guide Volunteer or Champion!