Building green infrastructure in our neighborhood 
Right in our neighborhood exists the City's biggest, greenest block! Since 2008, a ground breaking collaboration of public, private and non-profit partners have turned a 20-acre blighted piece of vacant land strewn with trash and cinders into a showcase of green infrastructure.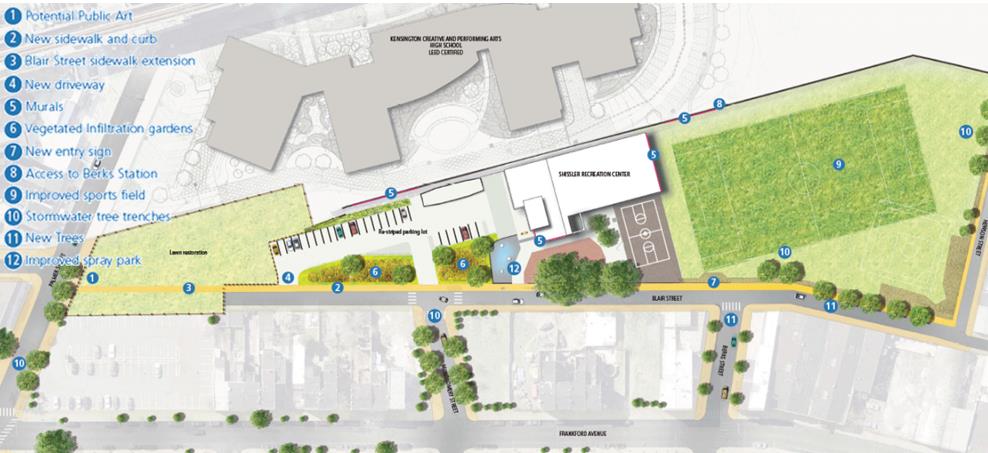 Take a look below to see the before and after pictures of the improvements made to Shissler Recreation Center, as well as the new Kensington High School for the Creative and Performing Arts, spray park, Palmer Doggie Depot dog park, and Stan "The Cutman" Field for kids.  Or better yet, visit the Big Green Block! You'll find it on the block bordered by Front Street, Frankford Avenue, Palmer Street, and Norris Street.
---
Capturing Stormwater Run-Off
Not only is this green infrastructure project beautiful and pleasant to use, it does its job of capturing 95% of the blocks' stormwater run-off. That's good news for those of us who like to fish at Penn's Landing or Pulaski Park or spend time by the Delaware. Why? Absorbing runoff helps reduce the flooding of the Delaware River. It also reduces the amount of stormwater that has to be diverted into the sewer system to prevent storm drains from overflowing.
---
Partners
The Big Green Block has been possible through the efforts and contributions of local residents, NKCDC, Philadelphia Water Department, Pennsylvania Horticultural Society, the Mayor's Office of Sustainability, Mural Arts Program, Philadelphia Parks & Recreation, and the Philadelphia School District. For more on these organizations, visit our Partners section!
---
Check it out!
See how sustainability is transforming our neighborhood at the Big Green Block:

Kensington CAPA High School, a $44 Million LEED Platinum certified facility; the first high school in the country to achieve this distinction! KCAPA boasts geothermal heating, maximized natural lighting, a rooftop garden, and wall insulation made of recycled denim, all of which make for an enhanced, non-toxic learning environment.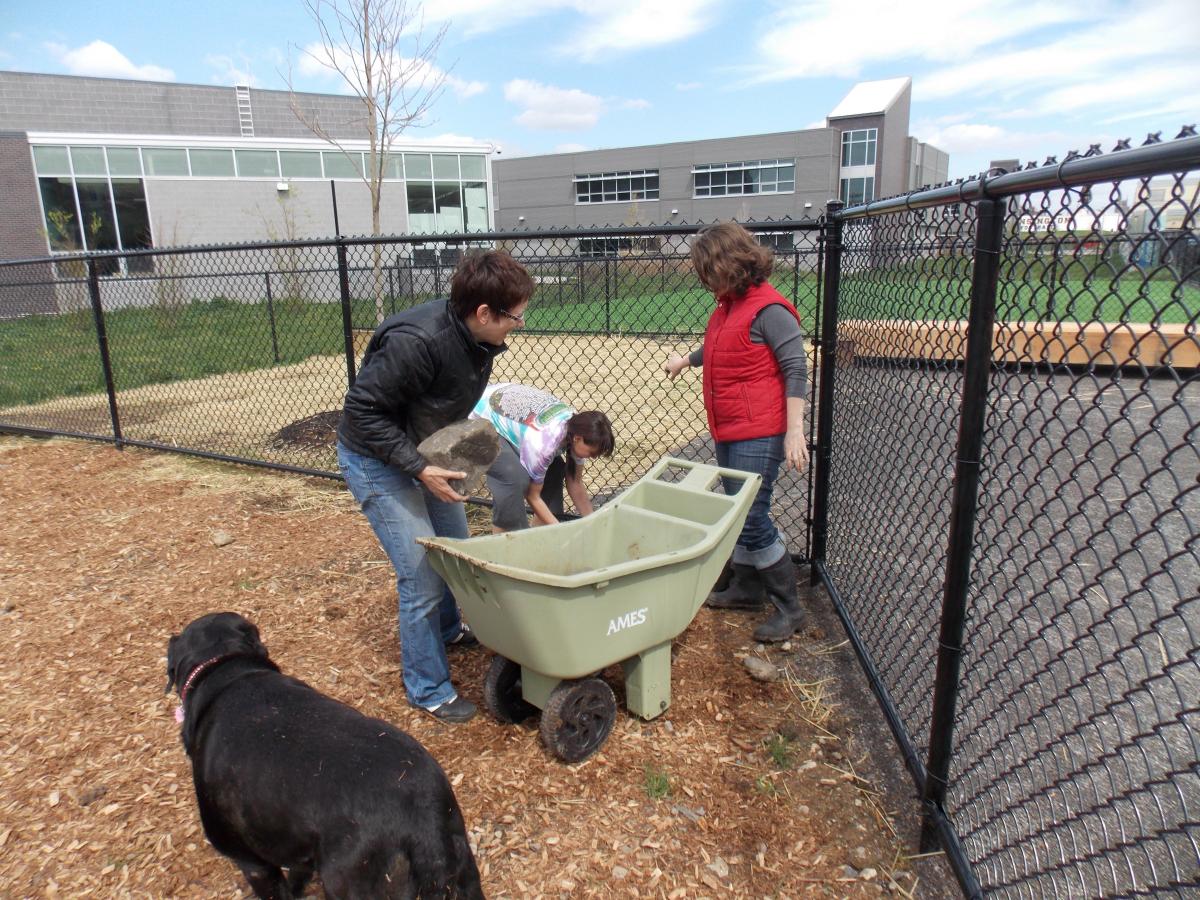 Depaving the Palmer Doggie Depot dog park makes the new space cleaner and easier on poochs' paws while allowing rainwater to percolate into the soil and our aquifer.
 

Two rain gardens planted with native plants that collect stormwater run-off from the Rec Center parking lot.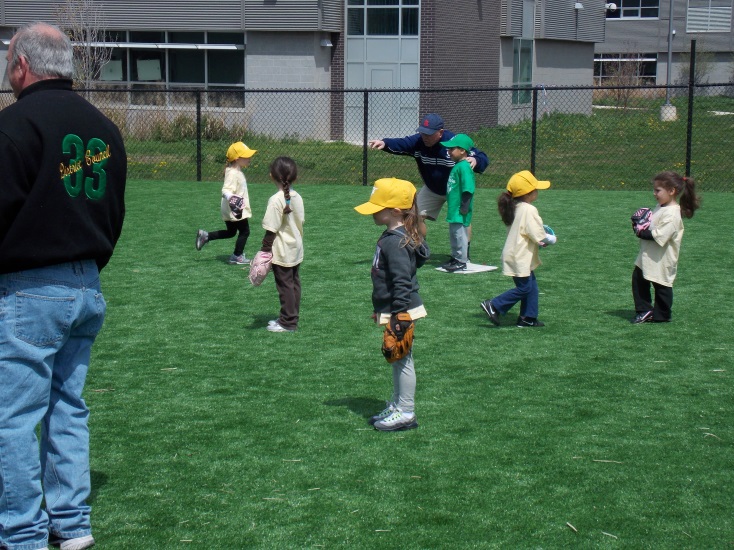 Who knew that astroturf could be green?!  With funding from the Penn Treaty Special Services District, the Fishtown Athletic Club worked with NKCDC and PHS to design the Stan "The Cutman" Field where kids 7 and younger could play t-ball and soccer. Even after a big rainstorm, kids don't need to wait for the grass to dry off before playing.  And the astroturf's design allows for 120" of rain per hour to percolate into the soil.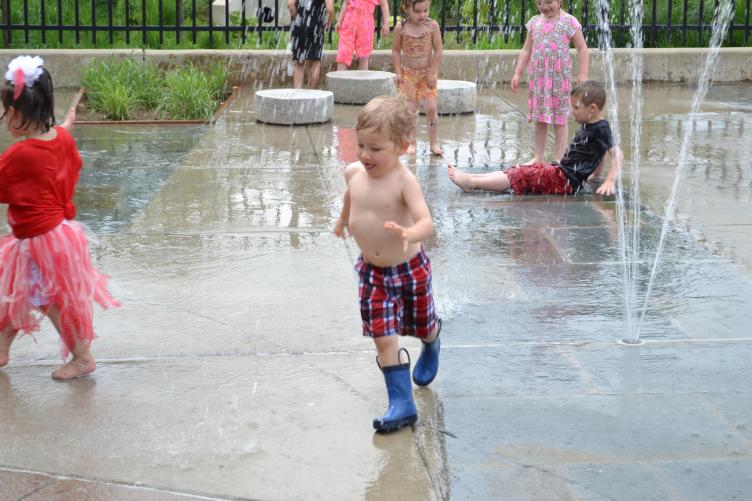 A spray park at the Rec Center, which opened May 2013, provides another fun kid-oriented outdoor activity at the Big Green Block, just in time for the summer heat! This "sprayground" incorporates embedded planters with pervious surface to absorb some of that spray.
 

Extension of the sidewalk to connect with Palmer Street, completing a pedestrian pathway through the entire Big Green Block, from Norris Street to Palmer Street.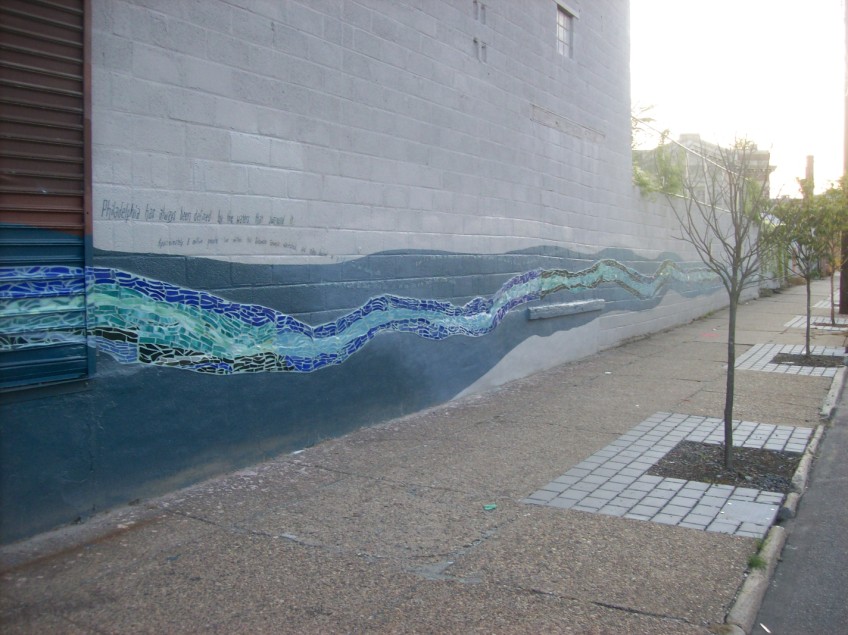 Informative and attractive murals about stormwater, which line to the walk to the Berks subway station along Norris Street and give the façade of Shissler Rec Center a splash of color.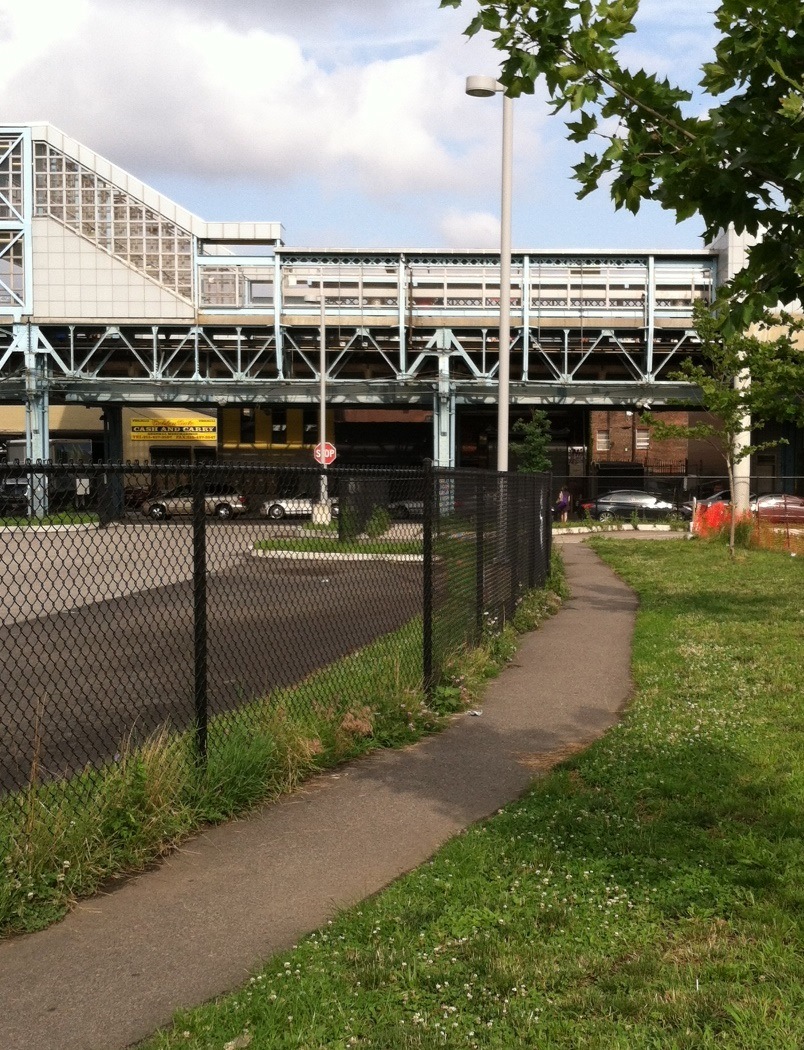 Connector path to the Berks subway station on the Market-Frankford Line provides a convenient pedestrian-only shortcut to accessing public transit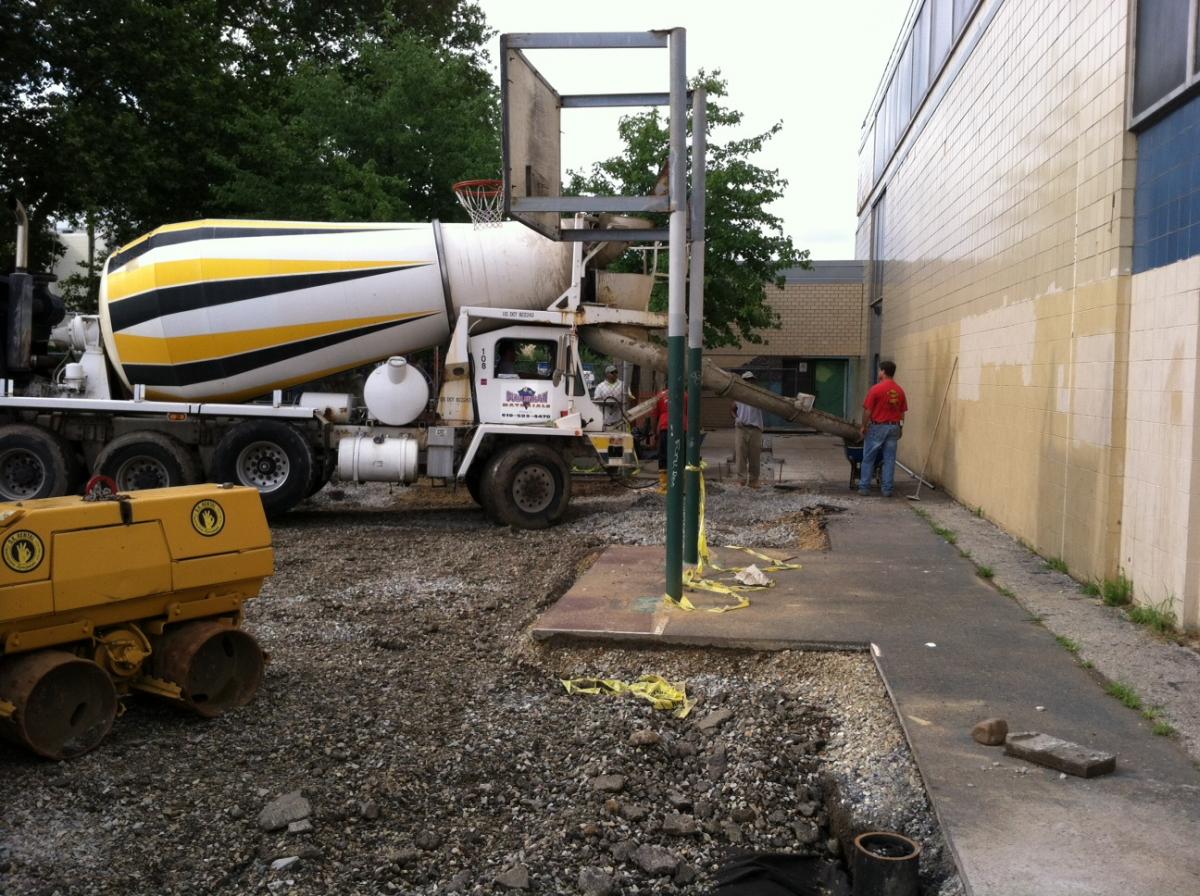 Coming Soon: basketball court with underground stormwater runoff collection chambers!